July 27, 2022 at Rudolf Steiner College of Canada (Toronto, ON). Video.
August 20, 2022 at ArkLight. Finding the middle so as to consciously place there the Christ force. Working with medicines, BD preparations, and technology. Ghent, NY. Video.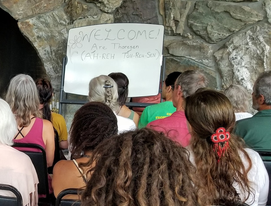 August 21, 2022 The Three Elemental Kingdoms presented at The Christian Community in Hillsdale, NY. Video.