Periodically, we will post here recorded events when given permission by the presenter(s).
August 21, 2022 "Working with the Christ to mitigate harmful effects from devices. Vidar and the Northern Path." with Are Thoresen, video.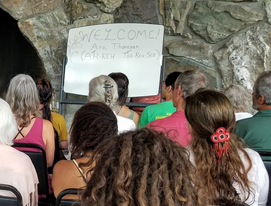 August 20, 2022 "Opening the Three Elemental Kingdoms" with Are Thoresen, video.
July 20, 2019 online "Theory of Mind, Consciousness, and Reality" arising from research into Near Death Experiences with Robert and Suzanne Mays to a joint meeting of the Boston Branches of IANDS and the Anthroposophical Society, video.