Awakening Christ in Our Midst
Toronto, Chicago, Ann Arbor, Kimberton, Chestnut Ridge, Ghent & Hillsboro, Wilton, Boston
See flyers below the schedule details. For RECORDINGS, click HERE.
July 26-27 Toronto, ON. Robert McKay, info@anthrointo.ca
July 28 – August 12 Anchorage, Alaska
Aug. 12 MysTech Conference Speaker, MysTech Conference – Conference
Aug. 15-16 Chicago, IL. Andrei Onegin, aonegin@rschicago.org
Aug. 16-17 Ann Arbor, MI. Barbara Boeheim, barbara.boeheim@gmail.com
Aug. 18-19 Kimberton, PA. Shannon Chamberlain, ideasbookstore@gmail.com
Aug. 19-20 Spring Valley, NY. Christa Lynch, christa@threefold.org, registration and flyer here.
Aug. 20 Ghent, NY. Danica Wolkiser, dwolkiser@yahoo.com
Aug. 21 Hillsdale, NY. Danica Wolkiser, dwolkiser@yahoo.com
Aug. 21-22 Wilton, NH. Alice Groh, groh.alice@gmail.com
Aug. 23-24 Boston, MA. Andrew Linnell, jandrewlinnell@yahoo.com
Here we are in the Technological Age. We feel its effects that challenge our sense of humanity. We are also concerned for our health and well-being. Rudolf Steiner spoke of the cultivation of spiritual science as the principal counterforce.
Contact the local branch representative for further information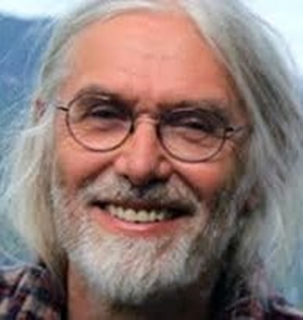 Are Thoresen, MVD, will explore insights into the Three Elemental Realms that he gained while incapacitated by Covid in 2020. Since 1981, Are has operated a holistic private veterinary practice in Sandefjord, Norway. He has also trained in acupuncture, homeopathy, and anthroposophical medicine. He has published over 25 papers and 10 books and given lectures and workshops about his research at various venues including MysTech conferences. Are's current research has focused on Vidar and Balder, who stand as guardians to the threshold of the outer etheric world to open the Northern Way of Initiation. His research covers the Vidar-school as a continuation of the Michael-school, the Christianization of bio-dynamic agriculture, and the individual qualities of the Three Elemental Realms. In his works, Are explores human potential for spiritual knowledge and new spiritual experiences in our time. A good reference concerning Vidar can be found in this lecture by Rudolf Steiner: https://rsarchive.org/Lectures/19100617p01.html.